Esplanade Charles de Gaulle, EPERNAY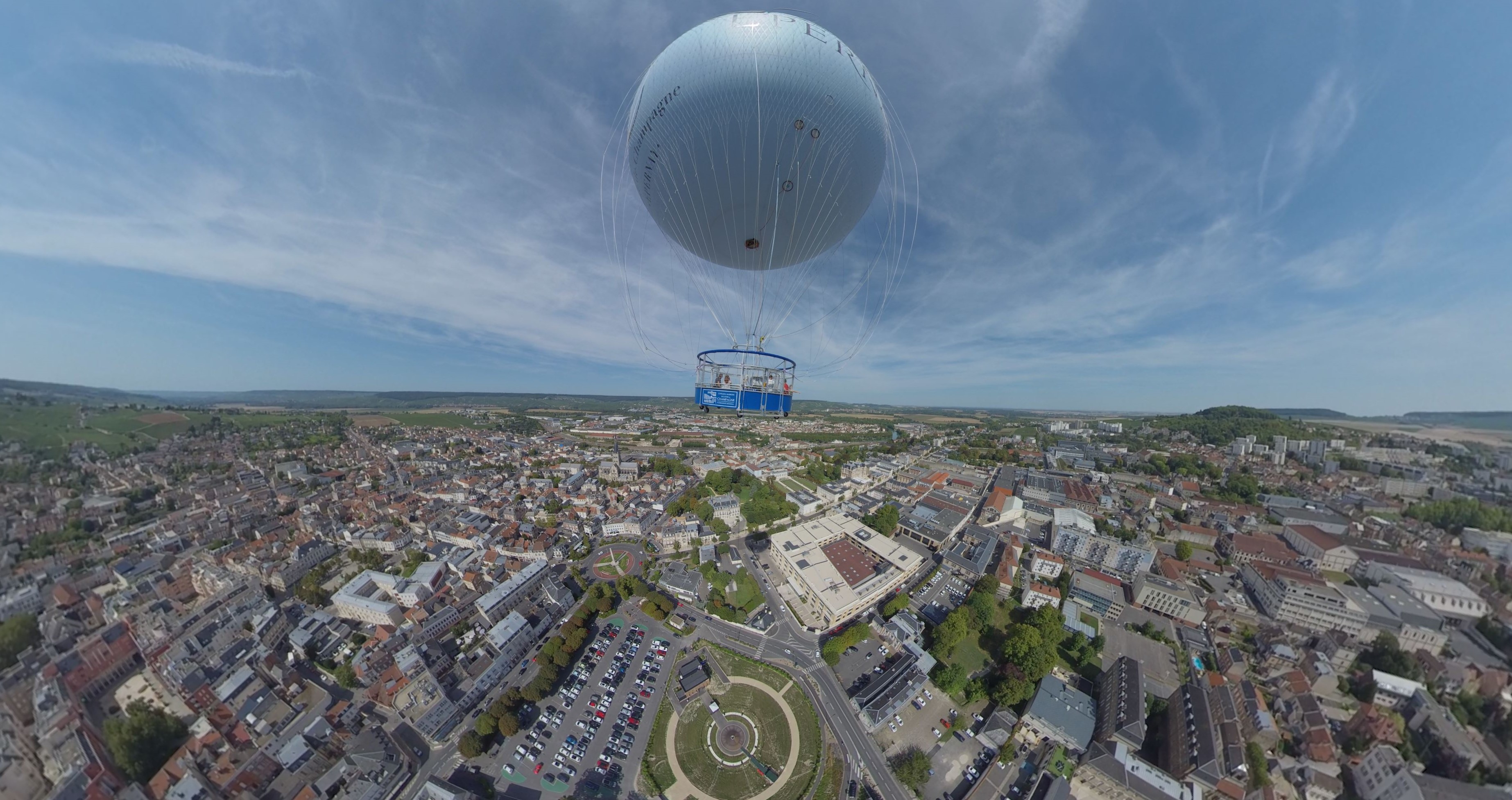 10,50€ flight without tasting
This activity is included in :
Discover a 360° panorama of the Champagne region from a height of 150 metres thanks to the Captive Balloon. Sensations guaranteed!

Unique in Champagne, this hot-air balloon-like attraction is located on the Charles-de-Gaulle esplanade, in the heart of Épernay and at the foot of the Avenue de Champagne. Each flight lasts between 10 and 12 minutes and can accommodate a maximum of 29 people safely in the basket. The Captive Balloon is accessible to children accompanied by their parents.

If you wish, you can opt for the formula with tasting. You will have the opportunity to toast to champagne for a seventh heaven experience!
We invite you to check the days, opening hours and access conditions of the pass partners before purchasing.
Reservation required at the partner establishment